Linear and 2D barcode Software - Corporate Edition Screenshots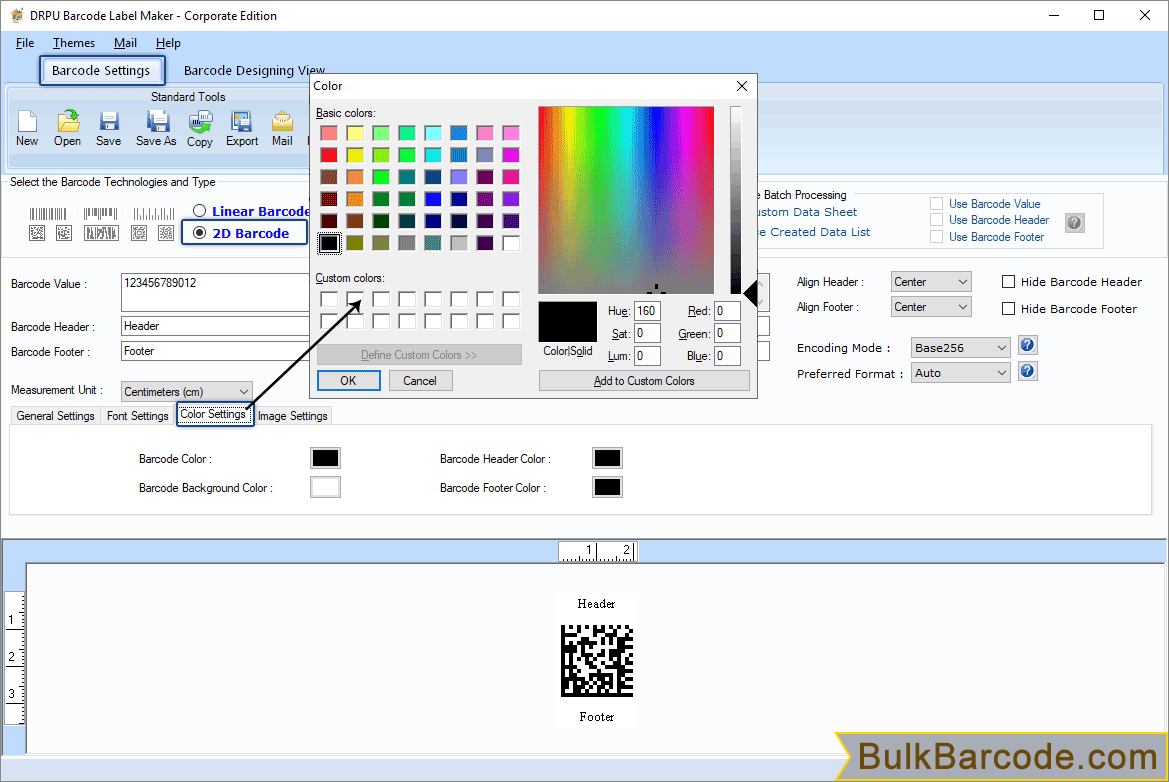 Click on 'Color Settings' tab to set barcode color, background color, header and footer color.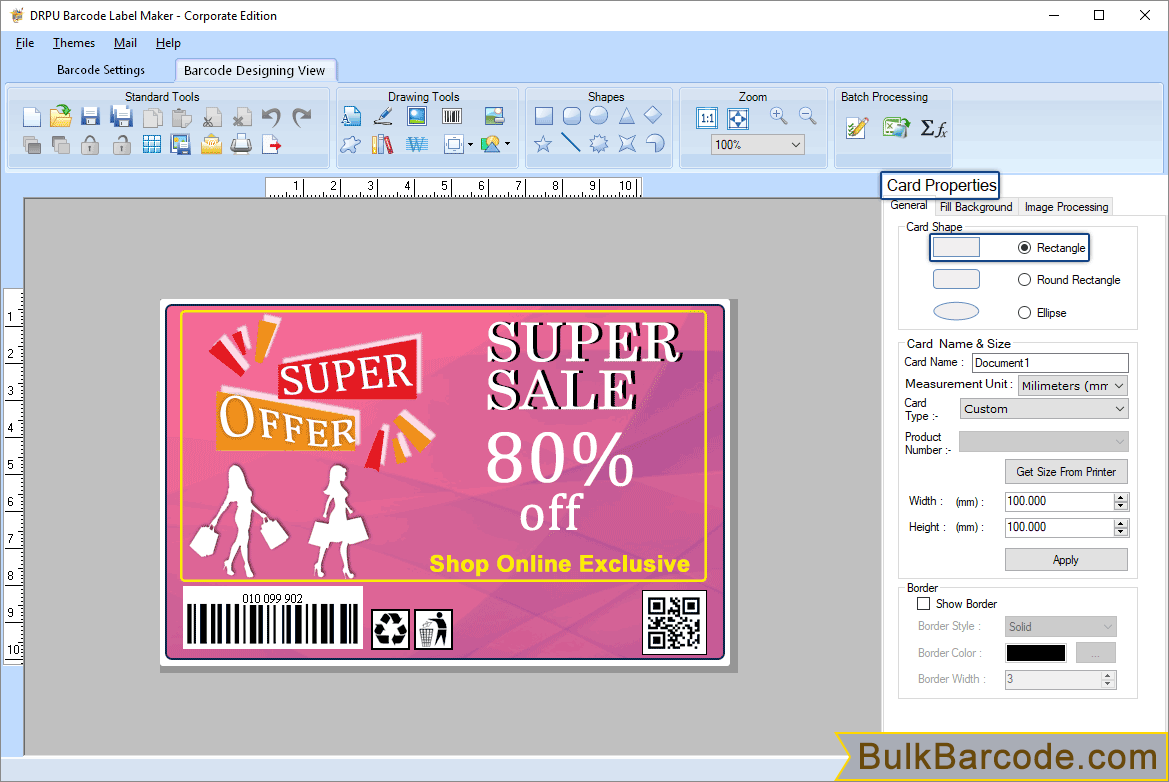 Select Card Shape then enter Card Name & Size and set the border as per requirement.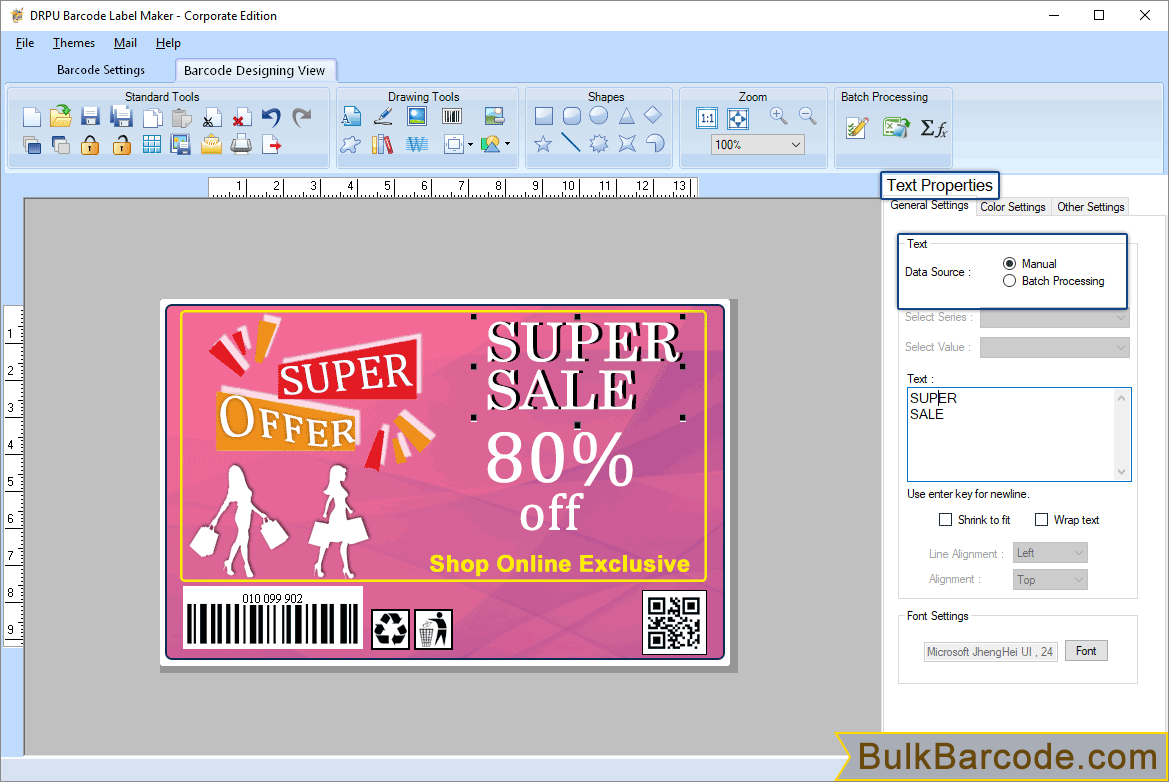 Add text on card by selecting Data Source. For demonstration, we select Manual.
Choose Print Mode - Pre Define Label Stock or Manual. In case of Manual option, set alignment, margin and barcode space as per your need.