Home
»
Business Card Designing Software
Business Card Designing Software
Utilize cost effective and excellent featured business card maker software to create proficient quality stunning business cards in fewer clicks of mouse. Through advanced business card creator program you can design and print elegant business cards of different sizes as per the user needs. Perfect business card generator tool is the brilliant solution to generate and print attractive colored business cards in few easy countable steps on your PC.
Most efficient business card designer software allows user to add photos and background images during the card designing process. Affordable and simple to use business card maker utility is formulated with best card designing objects like pencil, line, ellipse, triangle, barcode, star objects and triangle for producing perfect looking membership cards, visiting cards and other business cards.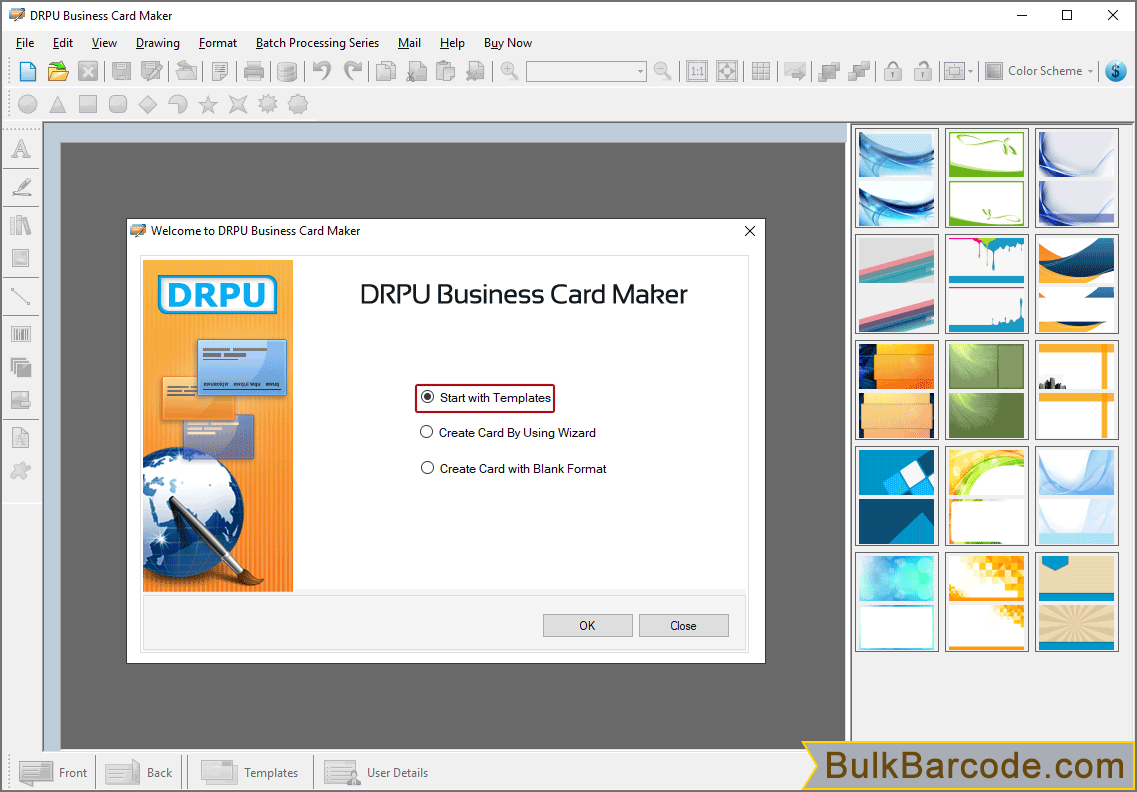 Select any one mode from Start With Templates, Create Card by Using Wizard and Create card with Blank Fromat.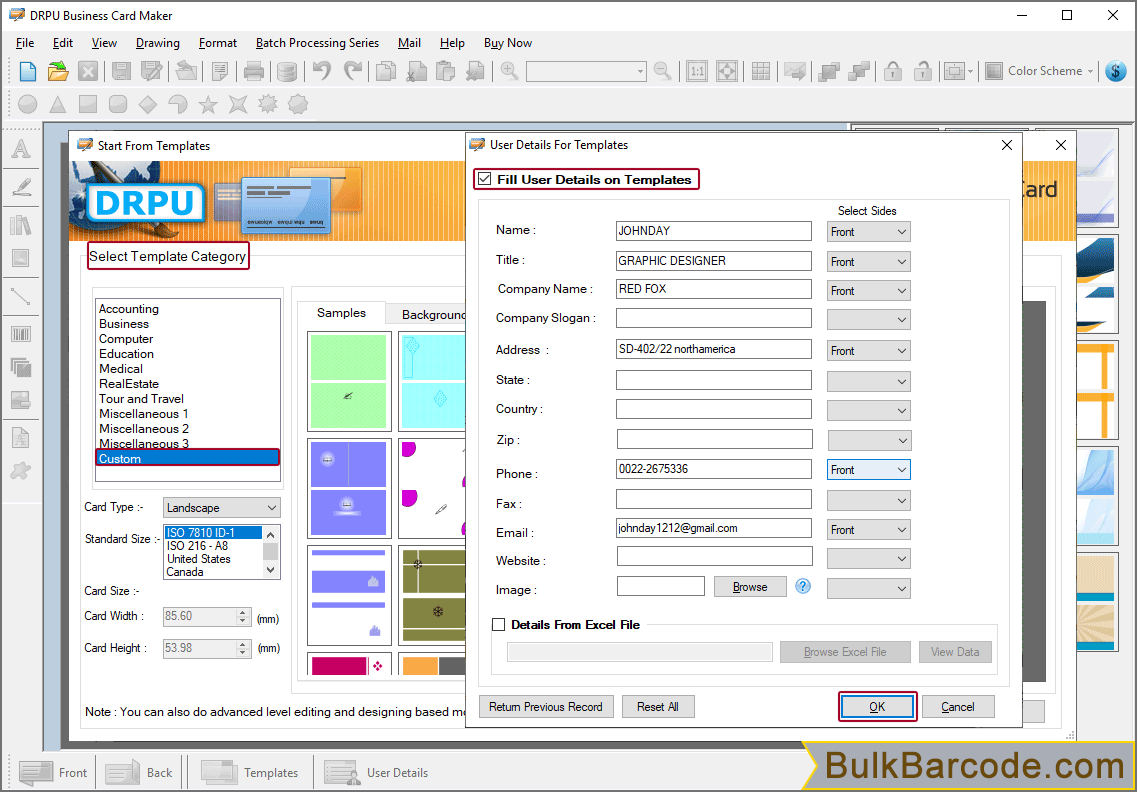 Enter Name, title, Company Name and address in user profile information then click OK.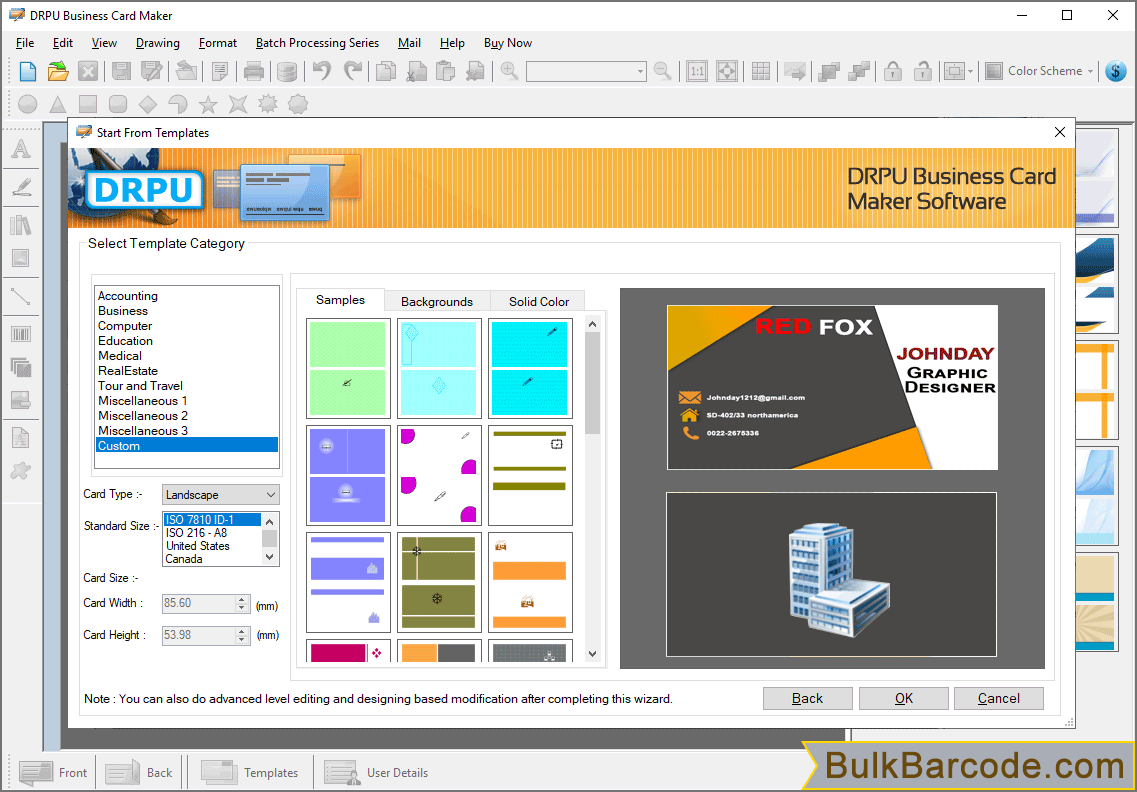 Select Template Category then add samples on business card as shown in fig.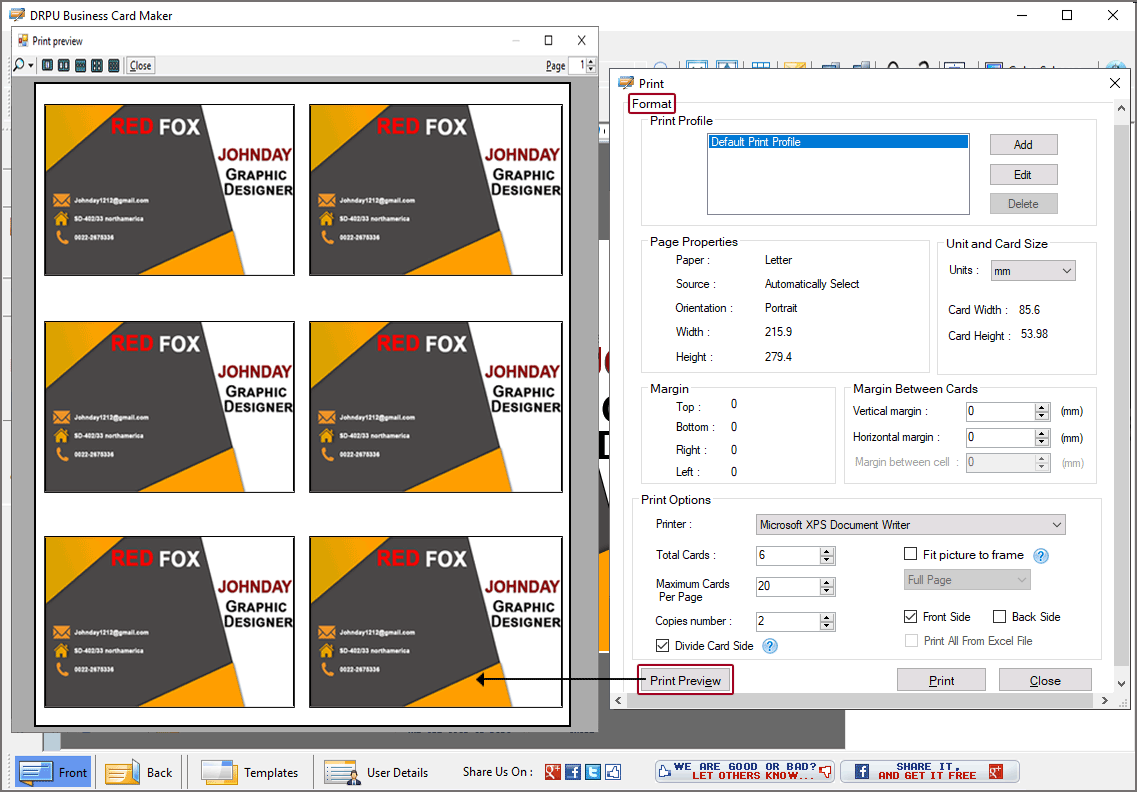 Set Print Properties and check Print Preview before printing the cards.
Software Features
Best featured business card creator utility can design personalized business cards in distinguish shapes like ellipse, rectangle and rounded rectangle.
Business card generator tool provides advanced printing settings to print designed business cards.
Advanced color and background settings allows user to design colorful good-looking business cards.
Simple to operate business card making program is capable to design business card using wizard or with blank format.
Professional business card creator tool allows user to start new card format or edit existing business card format.
Download demo version of software
You can try business card maker software free trial demo to understand software features and working capabilities before placing order for software licensed version.