Home
»
Linear and 2D barcode Software for Packaging, Supply & Distribution Industry
Linear and 2D barcode Software for Packaging, Supply & Distribution Industry
Specialist Barcode Software for Packaging Supply and Distribution Industry is designed to create best quality and industrial useful barcodes labels for Packaging Supply and Distribution Industry barcode labeling needs. Packaging supply and distribution industry barcodes labeling software easily generates highest standard and business friendly barcode labels for packaging supply and distribution industries.
Barcode Software provides helping hand to major packaging industries mainly including Food packaging industry, Retail packaging industry, Jewelry packaging industry, Cosmetic packaging and distribution industry needs. Highly useful product barcode system satisfies all major packaging supply and distribution industry barcode labeling needs.
Barcode Maker Software Features
Simple and easy to use barcode generator software creates packaging and distribution industry applicable barcode labels.
Create barcode labels in major commonly used Packaging Supply and Distribution Industry Barcodes Linear and 2D barcode symbols.
Provide option to generate bulk barcode labels for commercial usage.
Generate barcode label in various shape including rectangle, rounded rectangle or ellipse label shape.
Barcode label printing software generates and print bulk barcode labels for business commercial usage.
Supports all major barcode scanners and printers required while scanning and printing barcode images.
Highly advanced and simple to operate barcode creator software with free barcode software download facility.
Barcode generator download provides simplified steps to create sample barcode images with easy barcode download software process.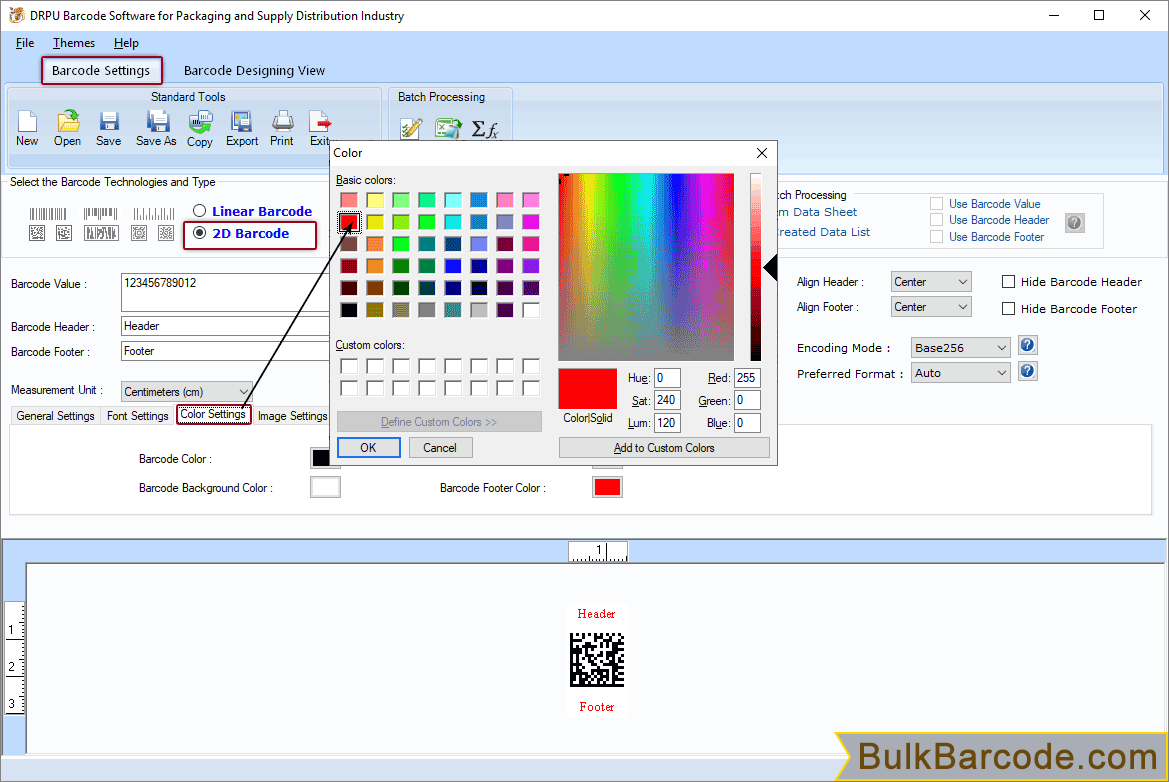 In Barcode Settings, change the General Settings, Font Settings, Color Settings and Image Settings of the barcode.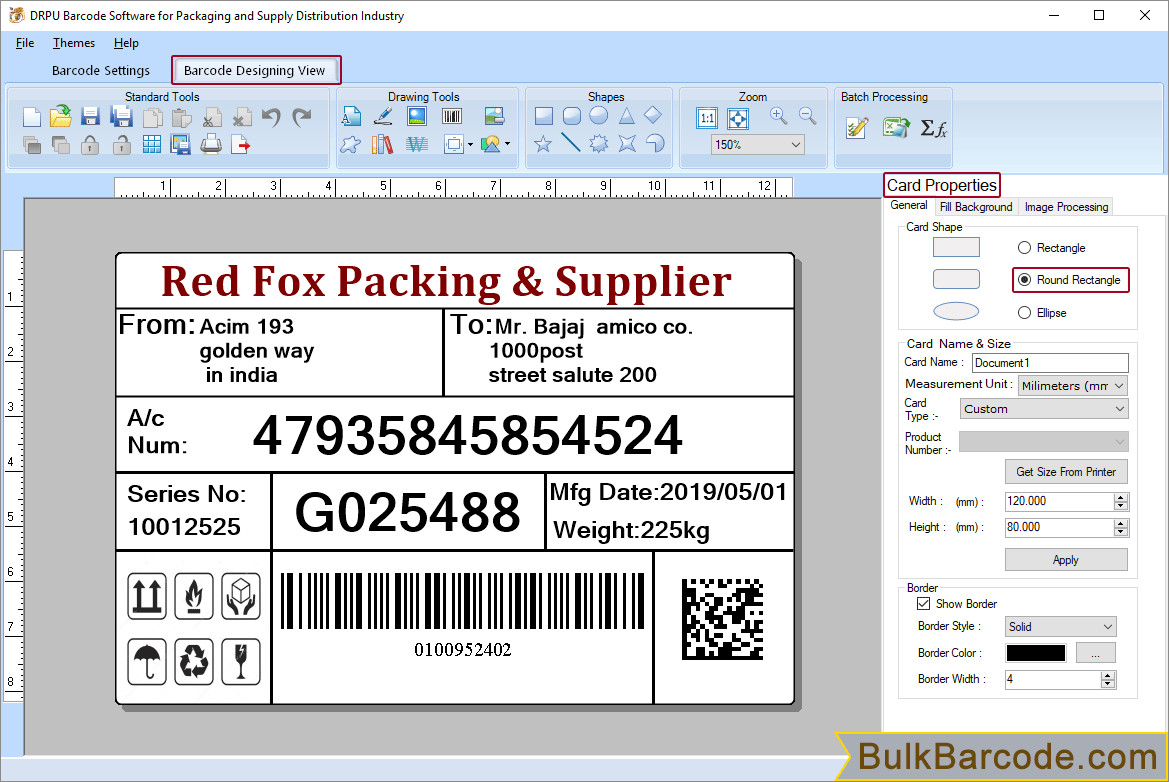 Select Card Shape then enter Card Name, Card Type and Product Number. Set Width and Height then click Apply.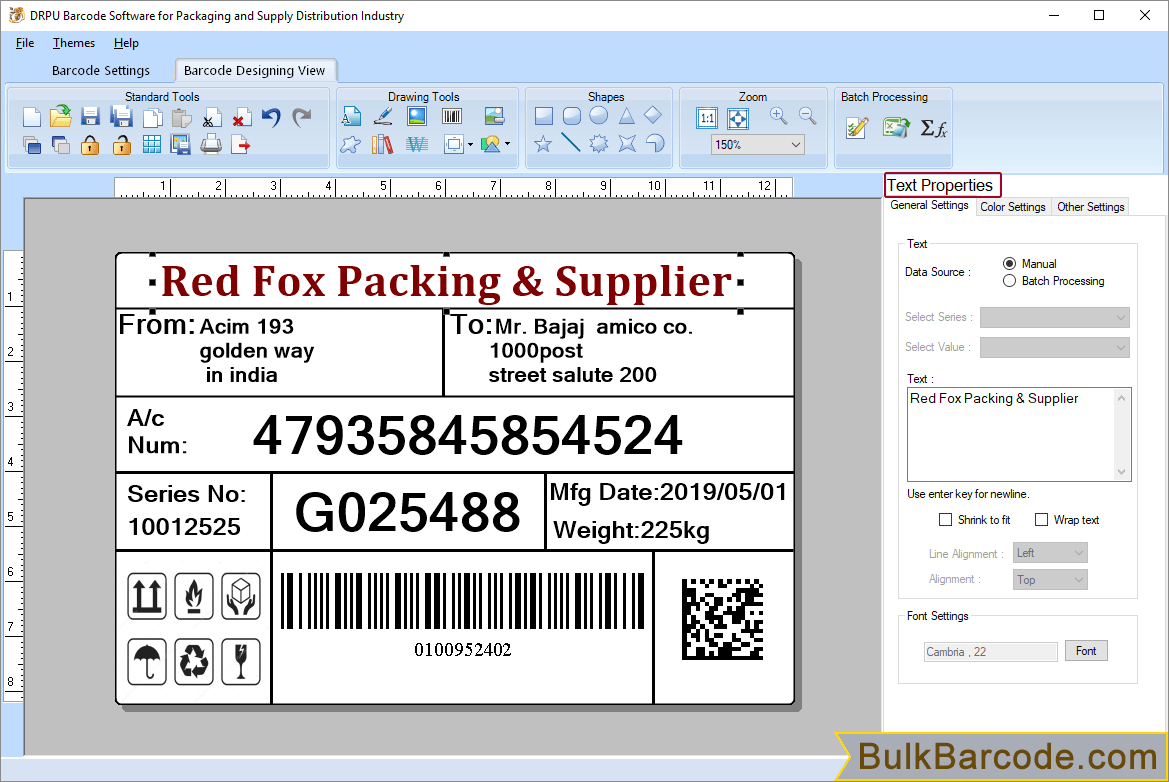 Add text on packaging card then set color settings and font settings of the text.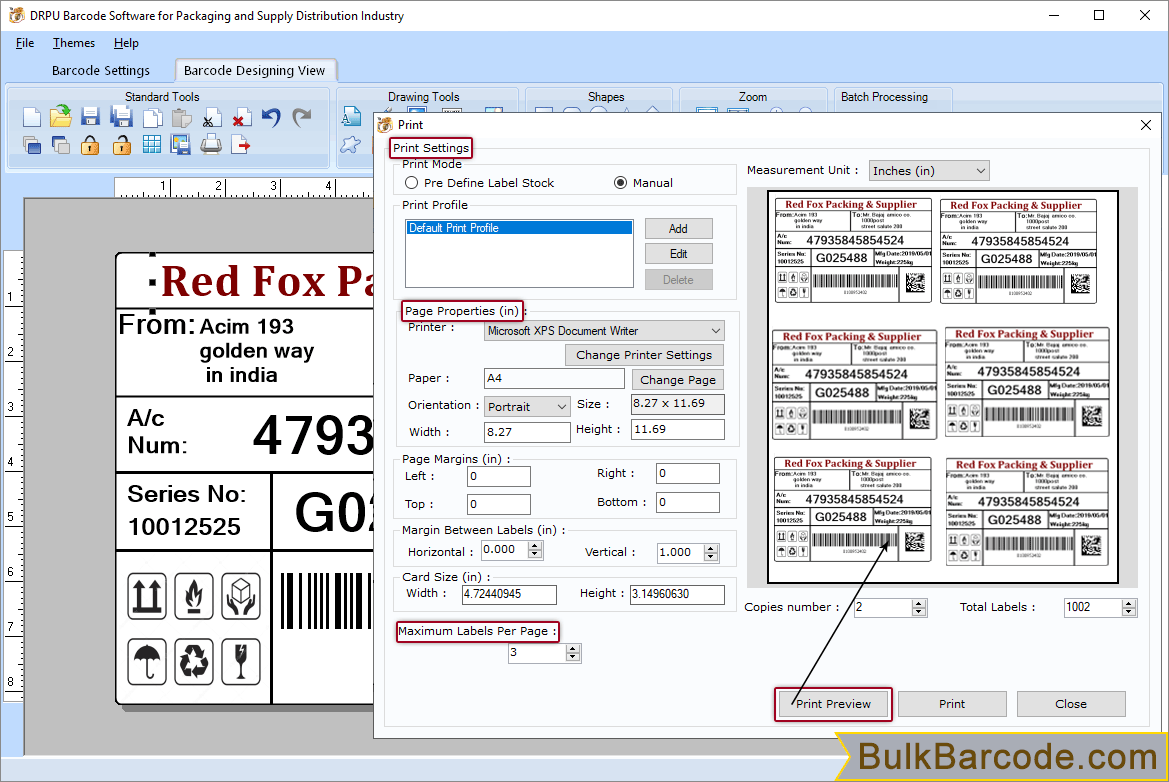 Select Manual Print Mode then set Page Properties and click Print Preview.
Supported Barcode Fonts
Linear Barcode Fonts
Codabar, Code 128, Code 128 SET A, Code 128 SET B, Code 128 SET C, Code 39, Code 93, Code 39 Full ASCII, EAN 13, EAN 8, Industrial 2 of 5, Interleaved 2 of 5, ITF-14, LOGMARS, UCC/EAN-128, UPCA, UPCE, USS-93
2D Barcode Fonts
Aztec, Databar, Databar Expanded, DataMatrix, MaxiCode, PDF417, QR Code