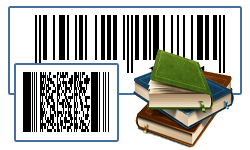 Company provides best barcode software to create high-resolution barcode labels for Publishing houses, Book publishing industry (a.k.a. Book publishing companies), Publishing companies, Publishers, Independent book publishers for labeling books. Barcode software creates barcode stickers, tags, useful while labeling books, Library books for better management system in simplified and easiest way. The use of barcode software supports to print bulk barcode images on your PC without any prior efforts required.
If you are working in library or involved in publishing books, you can equally rely on Publisher and Library Barcode Label Creator Software to create customized barcode labels in few easy steps with advanced barcode system process.
Choose Multiple PC License
Features of Barcode Creator Software
Easy to use and operate barcode software for Publishers and Libraries.
Barcode generator software creates barcode images in popularly used Linear and 2D barcodes fonts.
Easily creates bulk barcode images using Sequential Series, Constant Value Series and Random Series options.
Barcode maker software saves created barcode images in various file format on your PC.
Advance barcode designing view to generate specific labels using Texts, Lines, Pictures and other image designing objects.
Free barcode software download trial available to test and evaluate label printing software features and label designing capabilities. Barcode generator download is available to download free of cost and if satisfied with barcode download section, place order to get licensed version.
Linear and 2D barcode Software for Publishers and Library Screenshot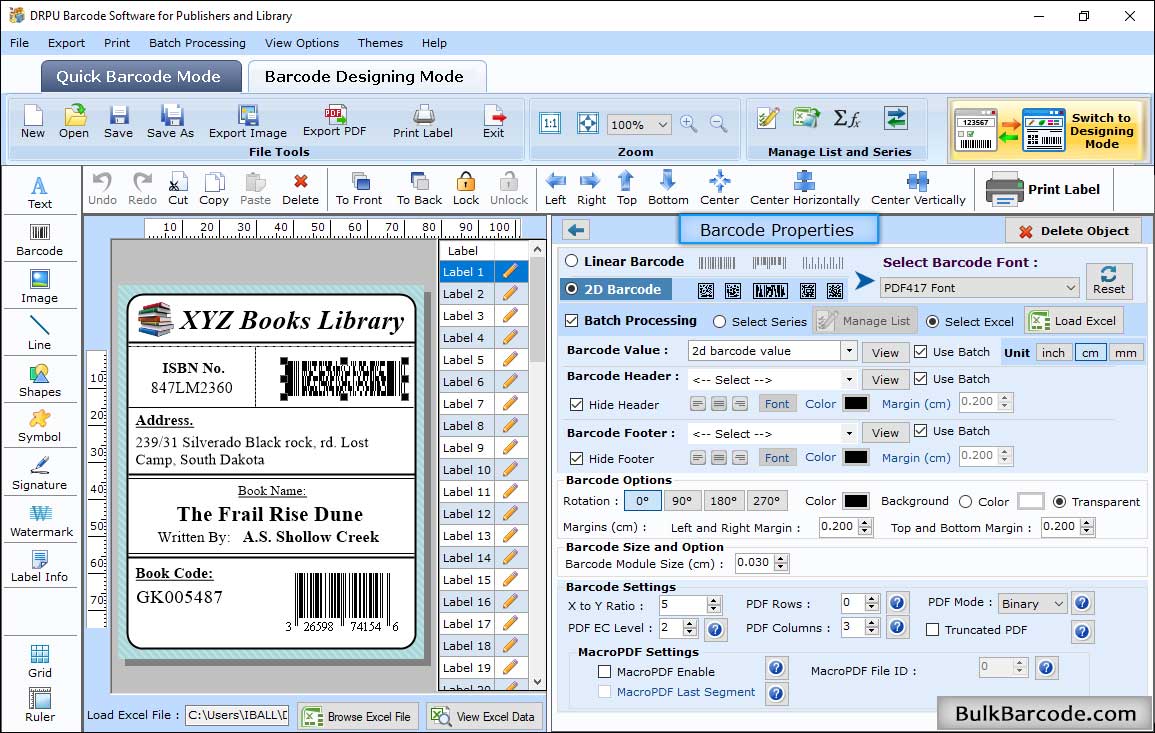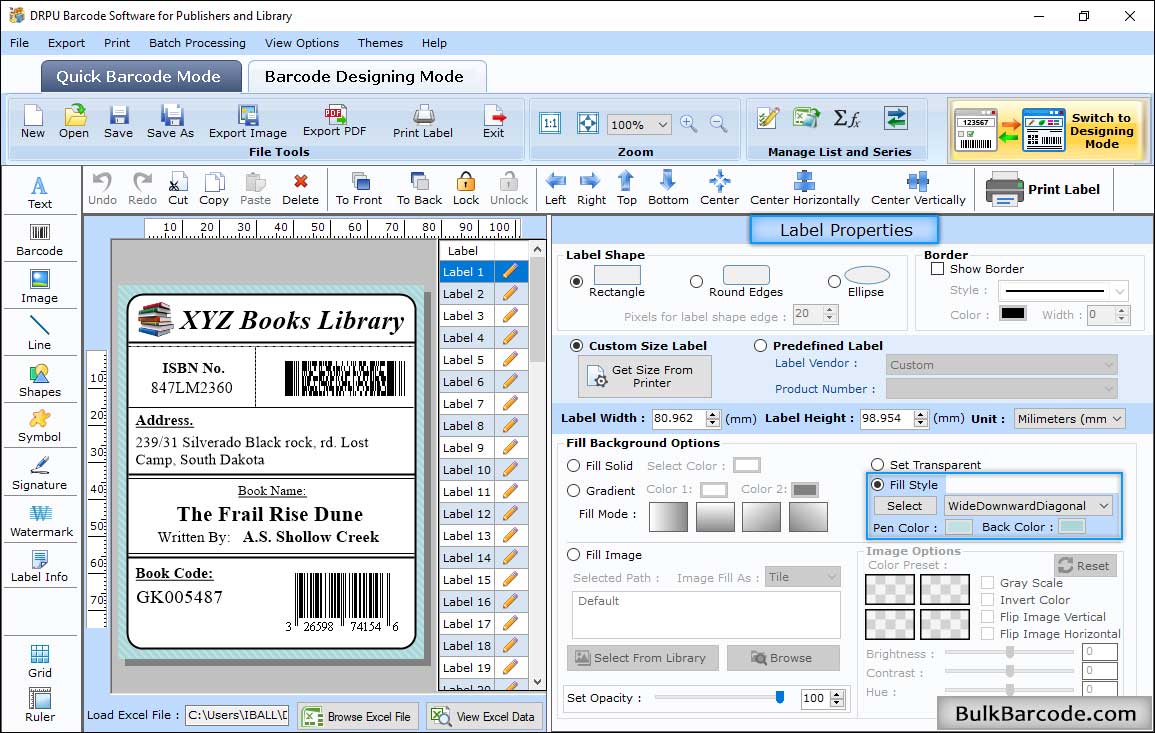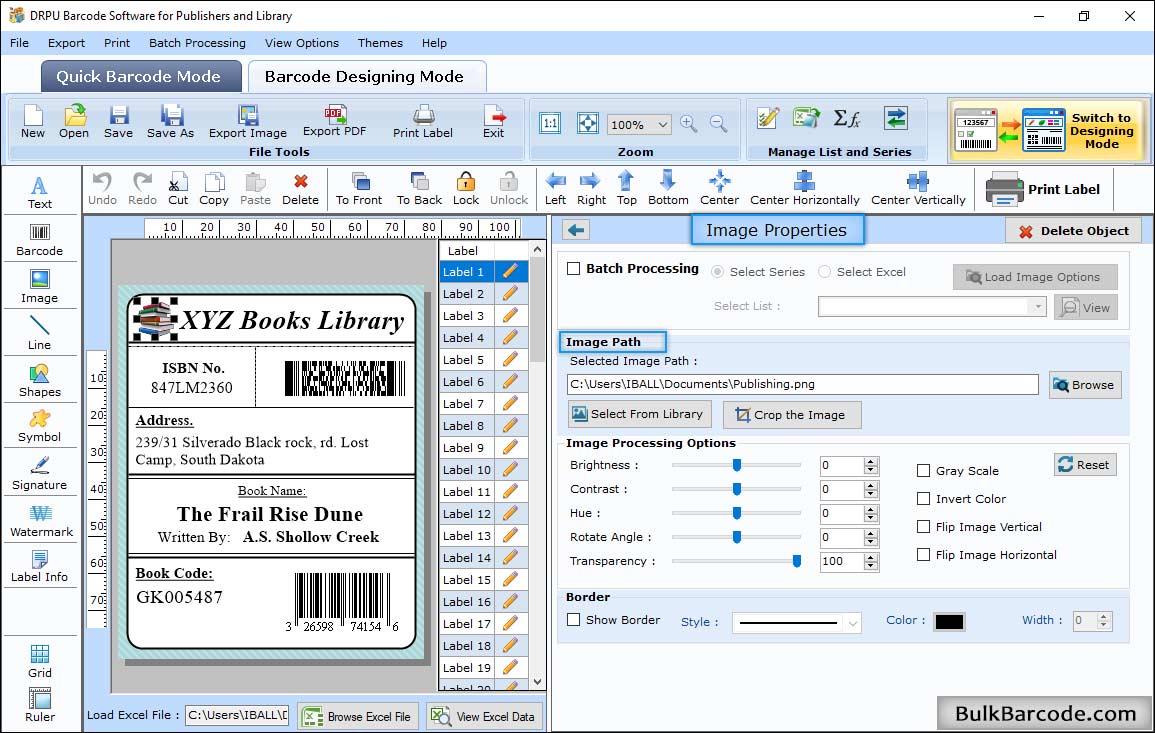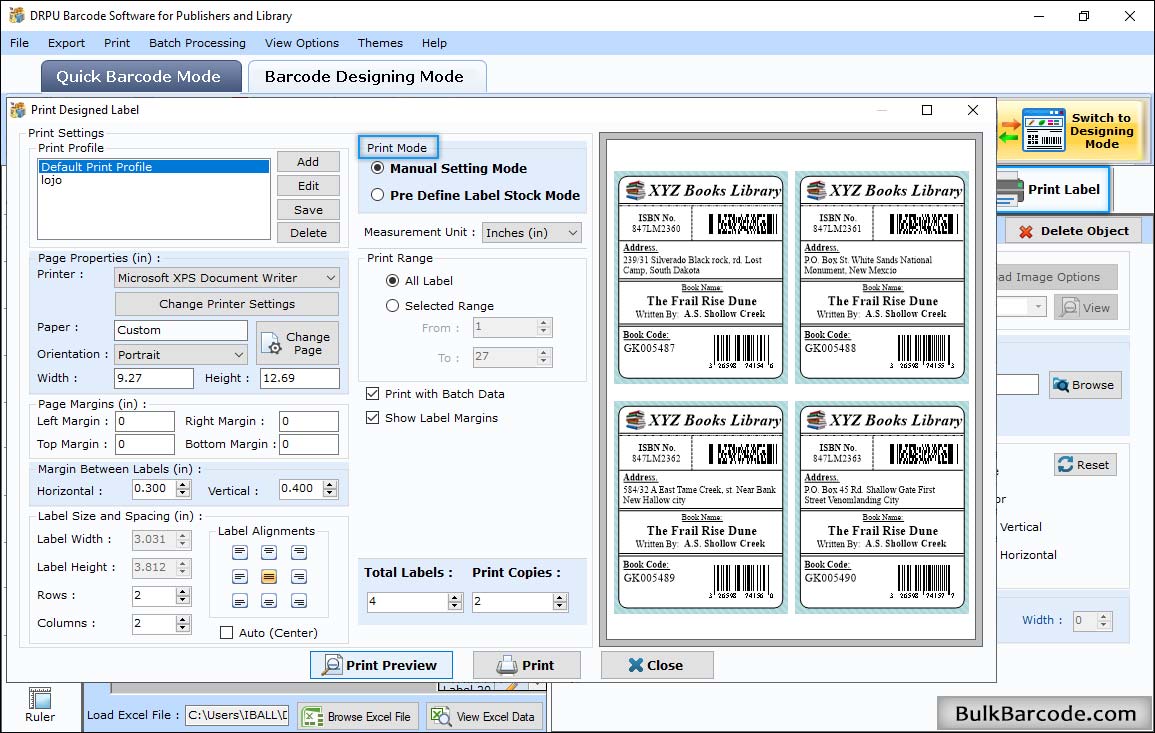 Supported Barcode Fonts
Linear Barcode Fonts: Codabar, Code 11, EAN 13, EAN 8, Industrial 2 of 5, ISBN 13, Telepen, UPCA, UPCE
2D Barcode Fonts: Databar, Databar Limited, PDF417