Home
»
Linear and 2D barcode Software for Industrial, Manufacturing and Warehousing Industry
Linear and 2D barcode Software for Industrial, Manufacturing and Warehousing Industry
Simple and easy to operate Industry manufacturing and warehousing barcode generator software supports commonly used industries including Construction equipment, Heavy machinery, Paper packaging and other common industrial manufacturing barcode labeling requirements.
Software uses advance barcode system to create advanced quality barcode images without any external help required. Standard barcode maker software creates high-resolution barcode images for satisfying industrial Manufacturing and Warehousing Barcodes labeling needs in simplified and easiest way. Simple and easy to create barcode label printing software creates and prints barcode images in minimal time and efforts required.
Barcode Software Features
Simply creates barcode labels in popularly used Linear and 2D barcode fonts.
Design and make barcodes images in user required format.
Advance option to modify barcode image font color and image settings with best label creation process.
Generate bulk barcode labels in minimal time and efforts.
Save created barcode images in different file formats on your PC including jpeg, gif, jpeg etc.
Simple and easy to use barcode creator software for home users and professionals.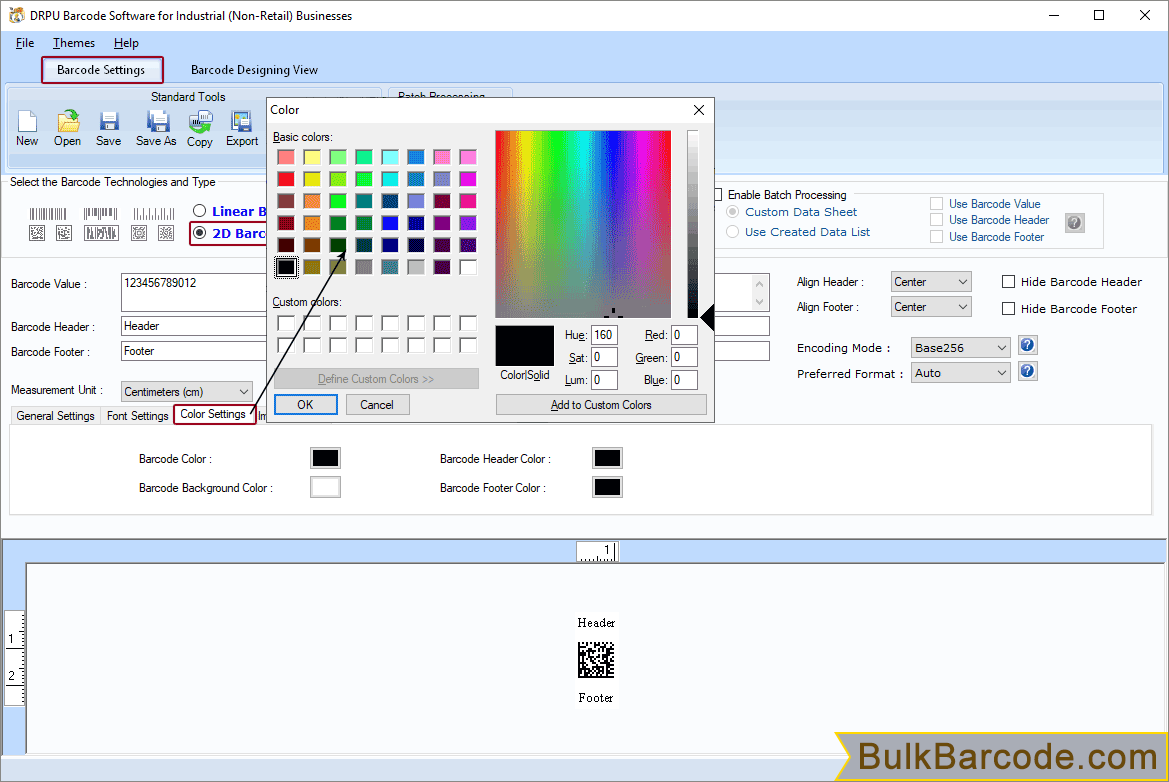 Select barcode technologies and type then enter Barcode Value, Barcode Header and Barcode Footer. Also, change the color settings.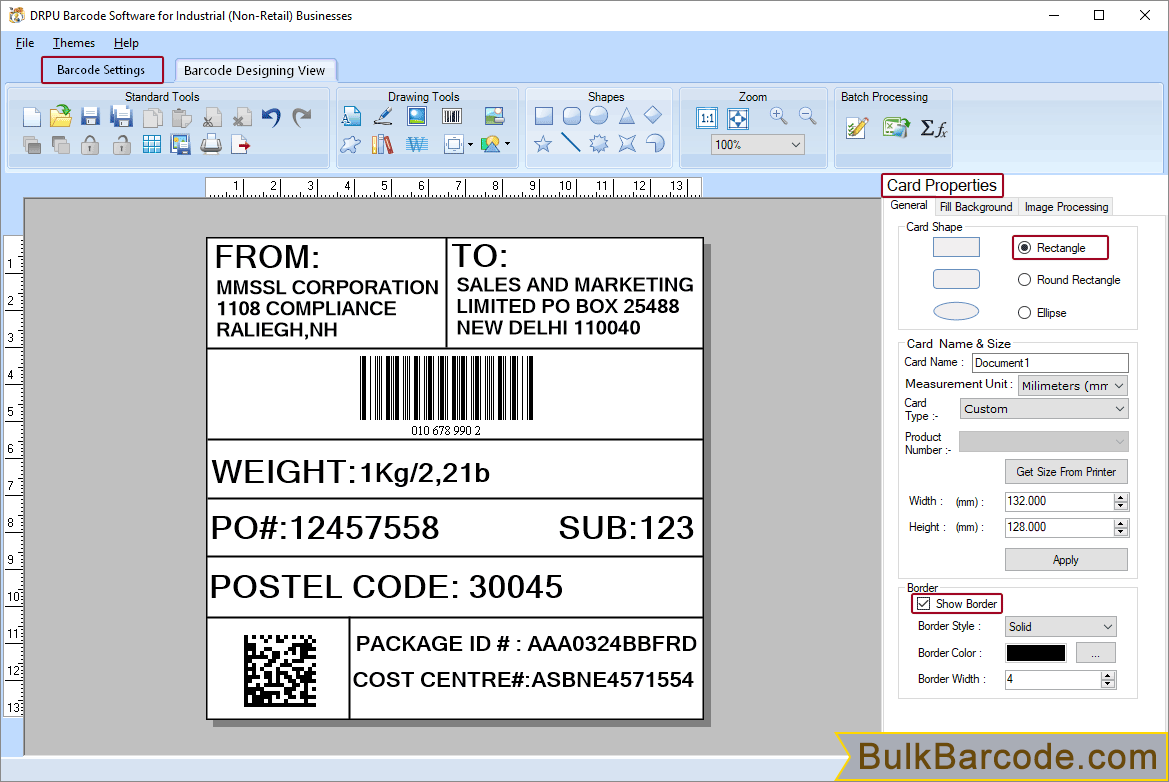 In Card Properties, change General, Fill Background and Image Processing settings.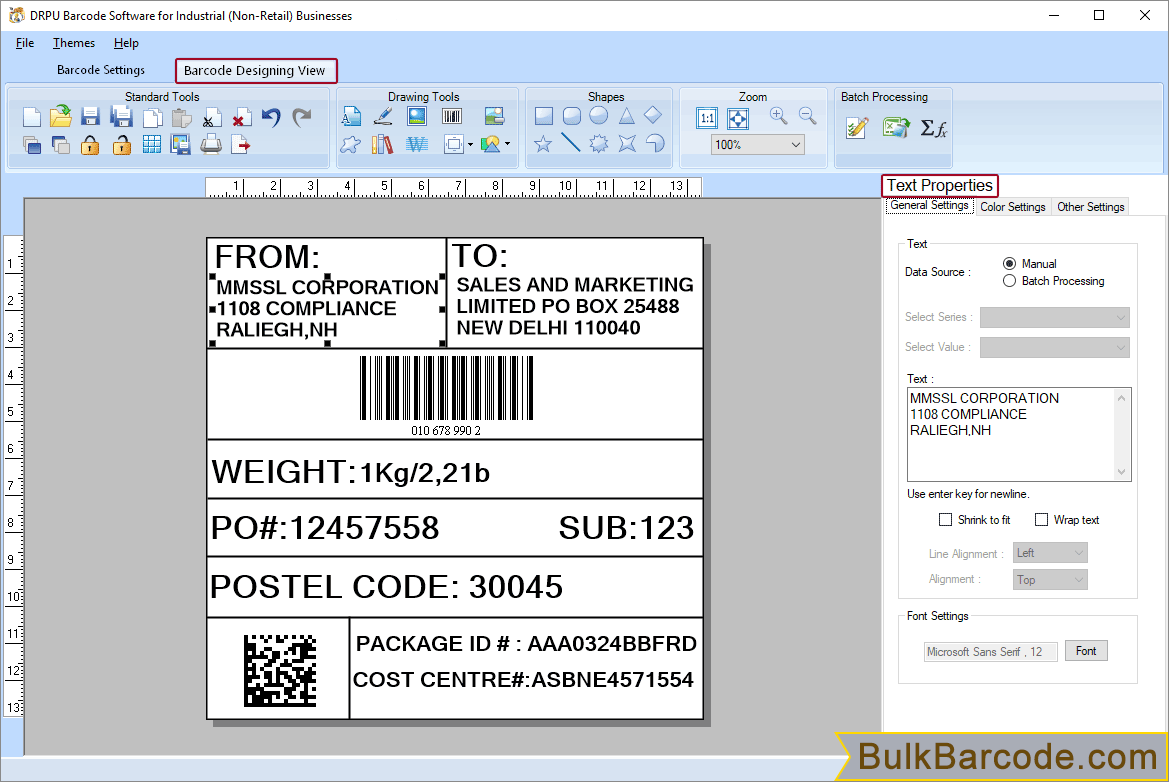 Choose any one option to add text on the card then set the font family and font size of the text.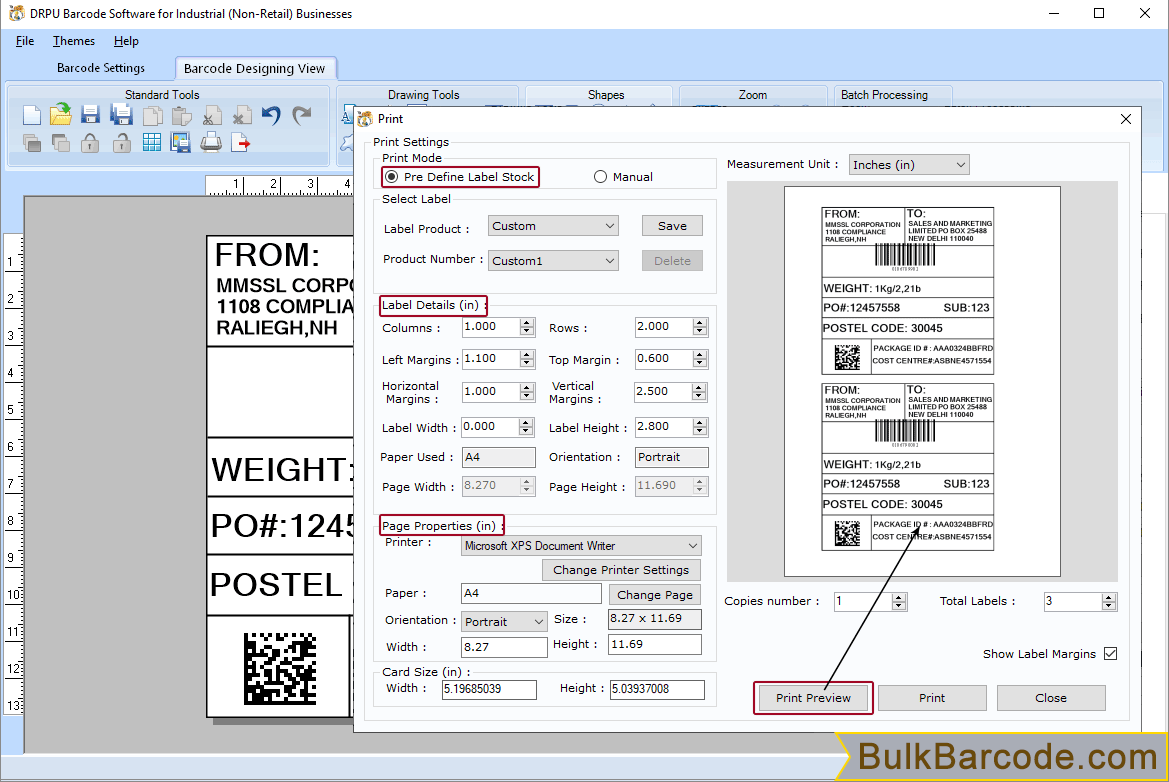 Choose any one mode from Pre Define Label Stock or Manual. For demonstartion, we select Pre Define Label Stock as shown in fig.
Barcode Maker Software Supported Barcode Fonts
Linear Barcode Fonts
Codabar, Code 11, Code 128, Code 128 SET A, Code 128 SET B, Code 128 SET C, Code 39, Code 93, Code 39 Full ASCII, Industrial 2 of 5, Interleaved 2 of 5, ITF-14, LOGMARS, MSIPlessey, Standard 2of 5, Telepen, UCC/EAN-128, USS-93
2D Barcode Fonts
Aztec, Databar, Databar Code 128, Databar Code 128 Set A, Databar Code 128 Set B, Databar Code 128 Set C, Databar Limited, Databar MicroPDF417, Databar PDF417, DataMatrix, MaxiCode, PDF417, QR Code