Home
»
Linear and 2D barcode Software for Post Office and Bank
Linear and 2D barcode Software for Post Office and Bank
The use of barcode technology fastens day-to-day activities of postal department and banking sector with accurate data entry results. The use of barcode generator software (with advance barcode system) solves all your problems as creates sharpest and finest quality postal barcode labels useful in post offices and similarly provides option to create best labels for public and private banking sector.
Postal barcode labels can be used to label parcels, post, packages, mail and letters for easy reorganization process and similarly provides bank barcode labels for labeling banking documents to avoid error with accurate results.
Barcode Software Features
Barcode creator software generates barcode labels useful in postal department and banking industry.
Generate Barcode Labels using Linear and 2D barcode font standards.
Generate Barcode List using Sequential Series, Constant Value Series and Random Series options.
Option to generate customized Barcodes Labels/Images using barcode maker program.
Use label printing software to print generated barcode images as per required in customized way.
Provide option to save Barcode images in different file formats including JPEG, BMP, GIF, PNG, WMF, EMF, EXIF and GIF.
Barcode software provides option to create and print Barcode Labels with advance Color Settings.
Design and create Barcode Labels with advance Barcode Designing View.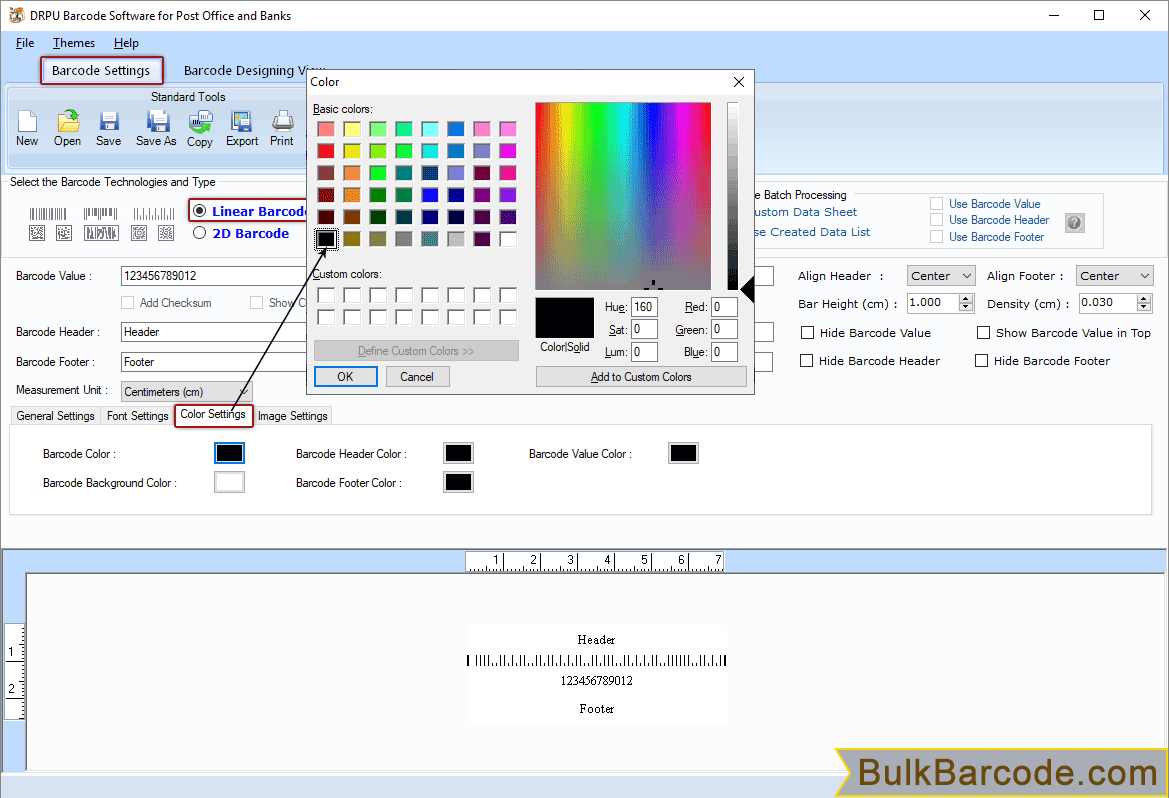 In Barcode Settings, select Color Settings and change the color of Header and Footer.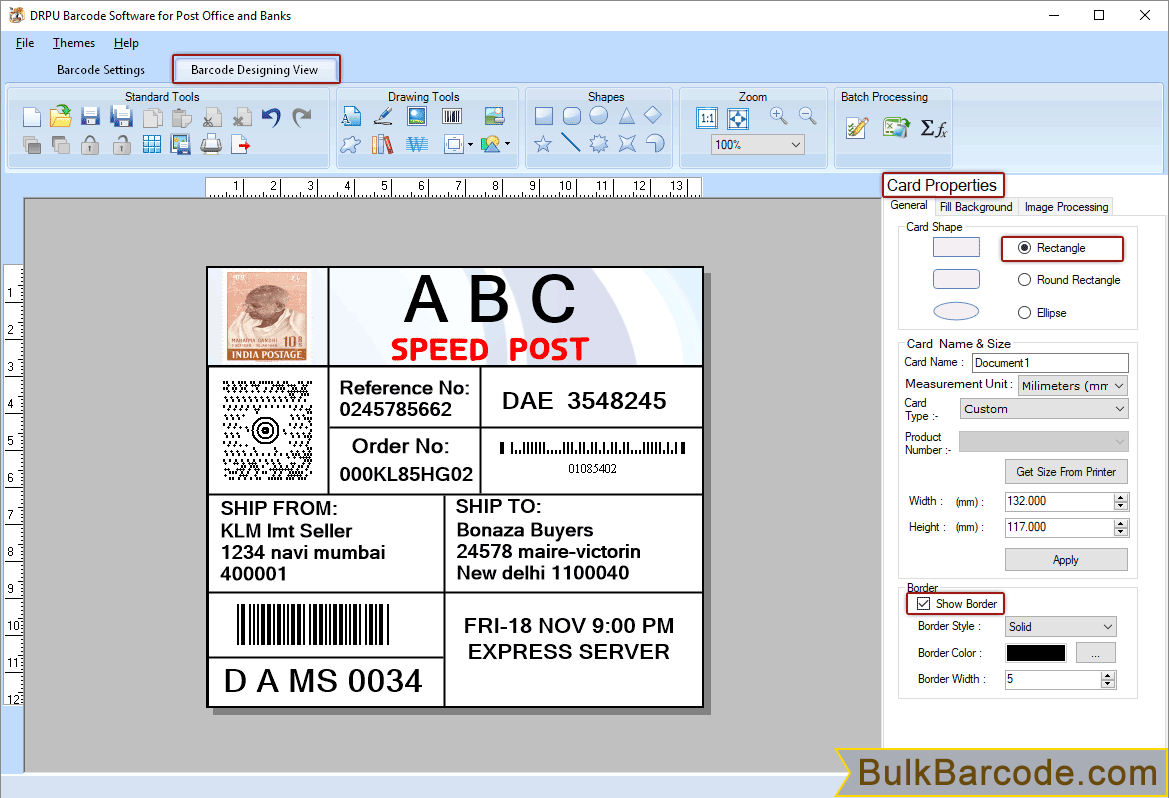 Select Card Shape (Rectangle, Round Rectangle, Ellipse) then enter Card Name & Size.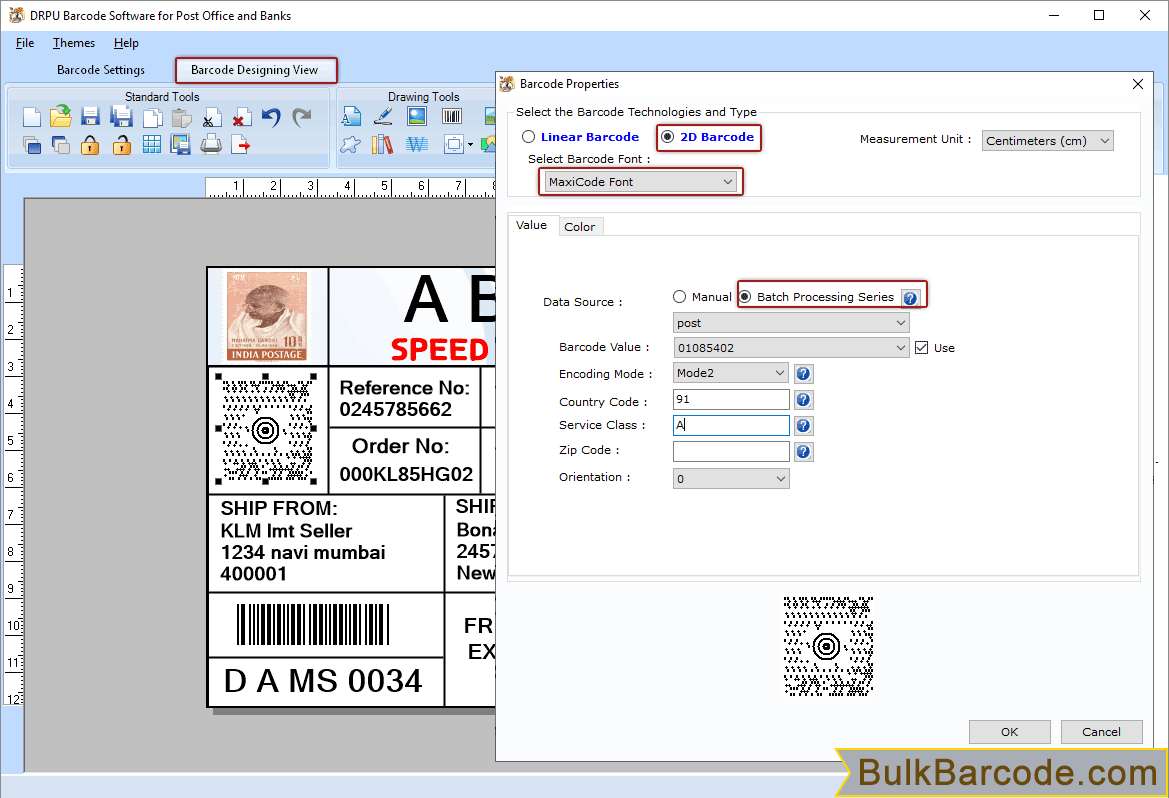 Double click on barcode to work on its properties.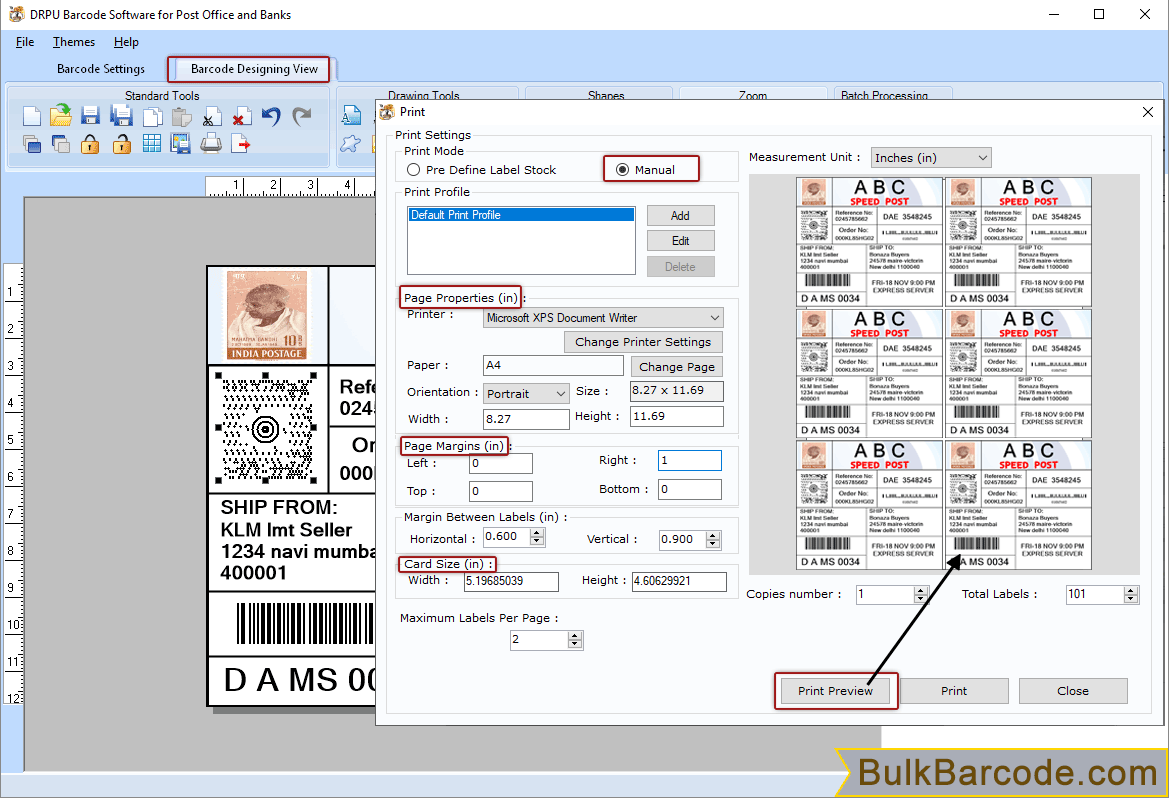 Set the Print Settings then check Print Preview.
Supported Barcode Fonts
Linear Barcode Fonts
Code 11, Code 128, Code 128 SET A, Code 128 SET B, Code 128 SET C, Code 39, Code 93, Code 39 Full ASCII, ITF-14, LOGMARS, Planet, Postnet, USPS Sack Label, USPS Tray Label, USS-93
2D Barcode Fonts
MaxiCode, MICR